OSS Víkend
18.07.2016 15:57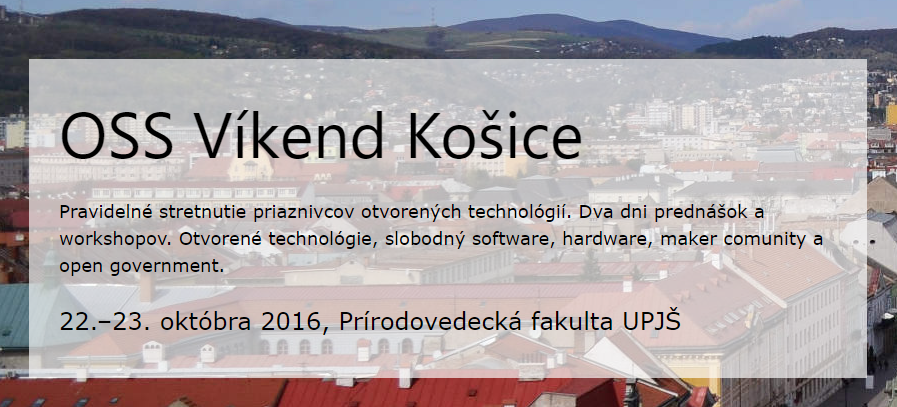 Spoločnosť SOIT v dňoch 22-23.10.2016 organizuje v Košiciach OSS Víkend. Je to pravidelné stretnutie priaznivcov otvorených technológií. Témami sú:
otvorené technológie,
slobodný softvér a hardvér,
maker community,
open government.
V súčasnosti tiež hľadajú prednášajúcich. V prípade záujmu - môže to byť aj študentská práca, ktorá využíva slobodný softvér - prosím pošlite údaje o prednášajúcom a prednáške na ossvikend@soit.sk.
Ďalšie zdroje: