IT SPY - diplomovky sem!
27.04.2019 09:46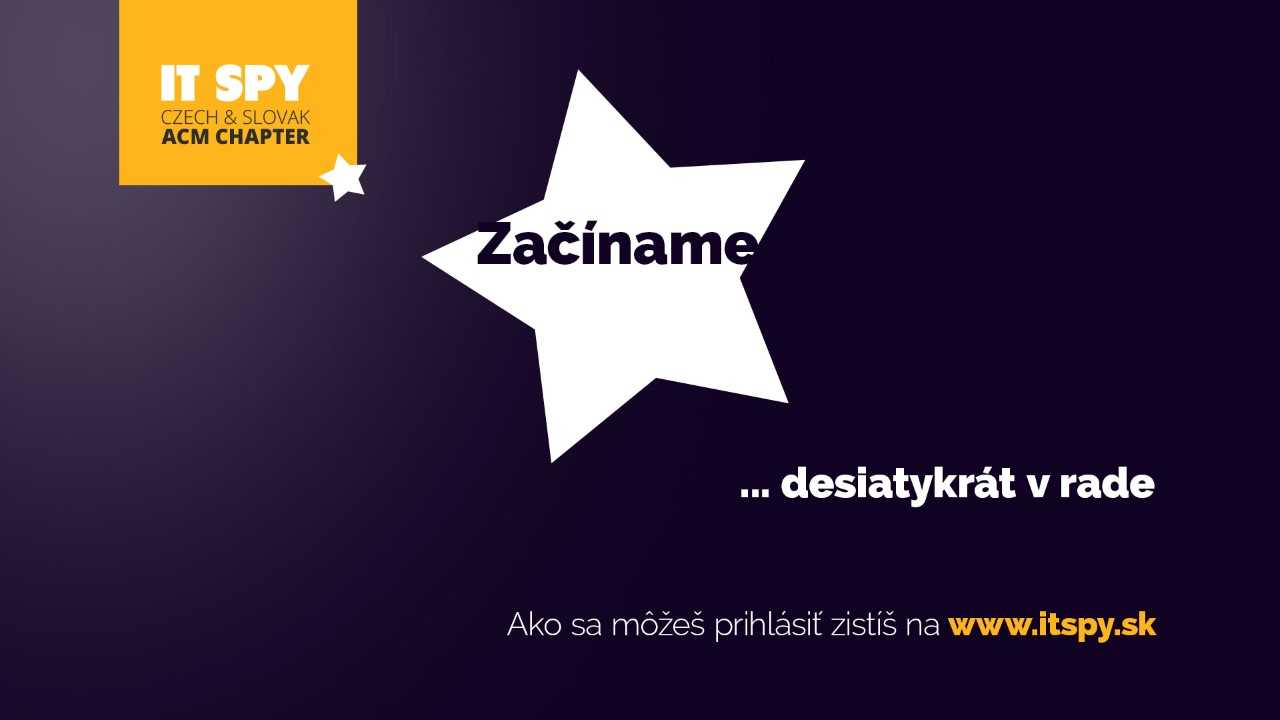 17 zapojených českých a slovenských univerzít. 1607 diplomových prác. 9 finalistov. 1 víťaz. To je IT SPY – elitná IT súťaž, hodnotiaca diplomové projekty študentov vysokých škôl. V poradí už desiaty ročník sľubuje zaujímavé finančné ceny vo vážnej konkurencii. Chceš aj ty vstúpiť medzi elitu? Vieš, že na to máš? Zapoj sa!
Viac informácií nájdeš na stránkach súťaže alebo kontaktuj doc. Tomáška.