Účasť na programe Seeds for the Future – Huawei 2019
12.11.2019 08:49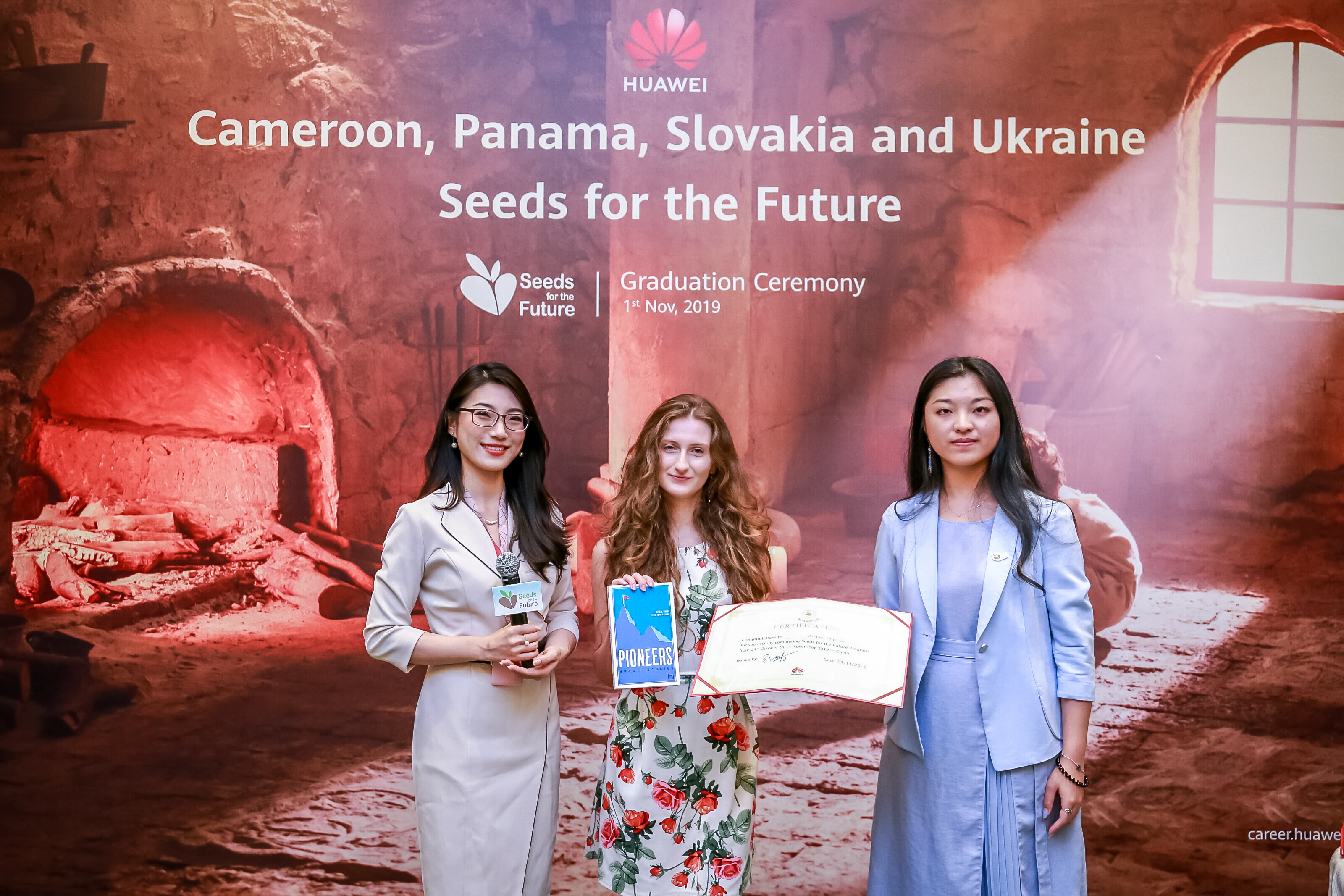 Od roku 2008 poskytuje spoločnosť Huawei príležitosť pre univerzitných študentov z celého sveta zúčastniť sa na programe Seeds for the future v Číne. Tohto roku bola medzi účastníkov vybraná aj naša študentka 5. ročníka, Andrea Fenková.
Počas programu mali študenti príležitosť spoznávať miestny jazyk a kultúru, ako aj najnovšie výdobytky v oblasti informačných a komunikačných technológií.
Prvý týždeň študenti strávili v Pekingu, kde navštívili rôzne zaujímavé historické miesta, ako sú Veľký čínsky múr, Zakázané mesto či Olympijský park. Venovali sa štúdiu mandarínskej čínštiny na Beijing Language and Culture University a vyskúšali si aj čínsku kaligrafiu.
Nasledujúci týždeň sa presunuli do Shenzhenu, ktorý je jedným z najrýchlejšie rastúcich miest na svete. V centrále Huaweiu spoznávali najnovšie trendy v ICT a počas laboratórnych cvičení mali možnosť nakonfigurovať si vlastnú 4G a 5G mobilnú stanicu.
Neobišla ich ani prehliadka mesta a na záver programu sa zúčastnili záverečnej ceremónie, počas ktorej získali certifikáty o absolvovaní programu a predstavili kultúru svojej vlastnej krajiny.